…
Working groups & projects
Here you can find those public Working Groups and Project who are part of tribu.x. Each W.G. and Project have their own autonomy and politics about openness and participation.
Frequenz(A)
Frequenz (A) haben wir auf der Basis gestartet, dass wir uns alle jenseits der herrschenden Verhältnisse dieser Knastgesellschaft ein freies Leben wünschen. Frequenz (A) begreift sich als Medienprojekt, welches über aktuelle Konflikte und Themen aus einer antiautoritären beziehungsweise anarchistischen Perspektive berichtet. Dabei steht für uns nicht im Fokus, dass die Dinge die wir beleuchten explizit anarchistisch sind oder einem bestimmten Szenekodex entsprechen.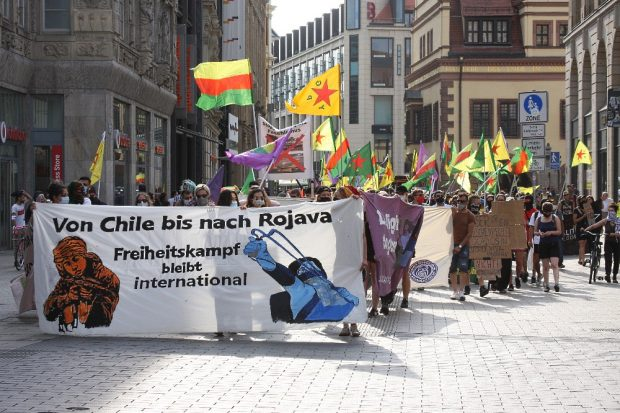 Internationalist Solidarity
Is not a fixed group, buts very active. This group is being active every time when someone felt the need to do some activities related to solidarize with comrades and other revolutionaries around the world or people from other countries living in our city. As anarchist, we reject states and nationalities but we can't avoid the fact that in our present this exists and define the lives of the persons especially if you are not German, European.