Now you can find three soli-products in our info-kiosk Tante Emma: Soli-ticket, Olive Oil and A-Fund's t-shirts.
We said soli-product because all of them are made to support antagonist and anticapitalist initiatives or people. You can find those products in Tante Emma during the opening on Wednesdays from 5 pm to 8 pm.
Soli-ticket
Find in Tante Emma your soli-ticket for the joint travel to the demo against the ban of the PKK. The demo will take place am Saturday 26.11. in Berlin. For the soli-ticket is suggest a donation between 10€-15€
More info about the demo:
https://www.planlos-leipzig.org/events/gemeinsamen-zuganreise-zur-pkk-verbot-aufheben-demo-in-berlin-solitickets/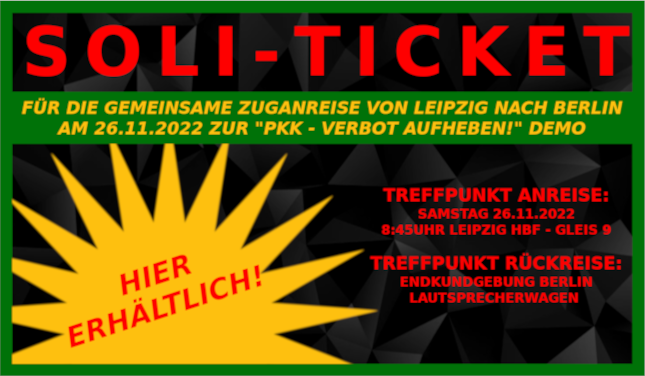 Olive Oil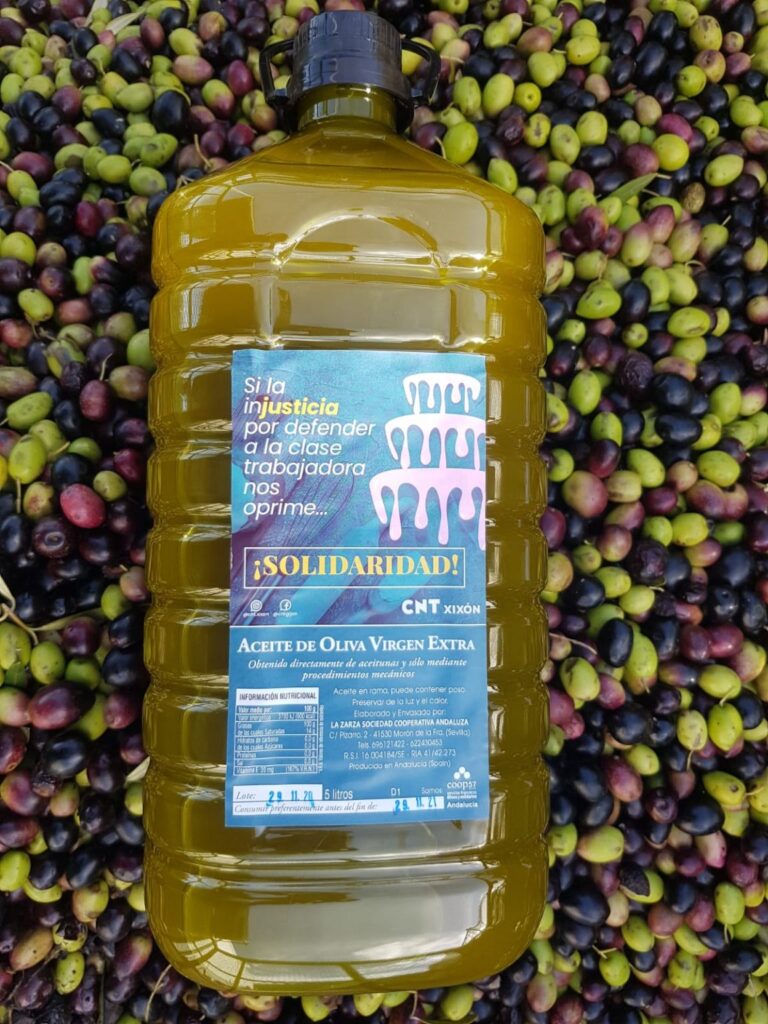 We have some bottles of very good olive oil produced by Huertoliva, a cooperative initiative from activists of Sindicato Andaluz de Trabajadores (SAT) of Morón de la Frontera (Sevilla).
The profit of this olive oil goes directly to the workers. Also, they support some solidarity initiatives. For instance, Huertoliva collected money to support the CNT activist (anarchosyndicalist union) who have been repressed for their labour action.
In our info-kiosk you can find bottles of 5 litters for 36€.
A-Fund t-shirts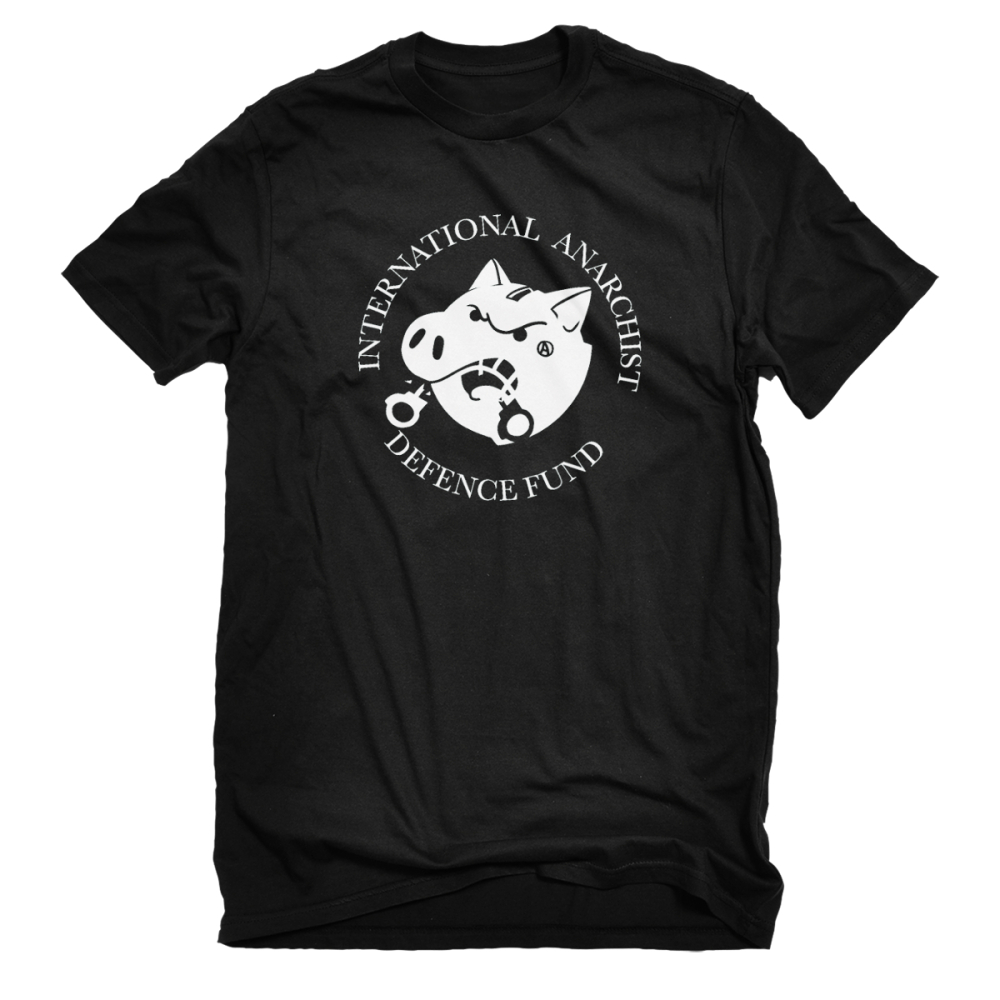 We receive some t-shirts produced by Black Mosquito to support the International Anarchist Defence Fund (A-Fund). The A-Fund is a decentralized collective supporting anarchist people who face repression as a result of their activism or people who suffered because they were involved in anarchist activities, without being anarchists themselves.
The t-shirts have a soli-price of 20€.