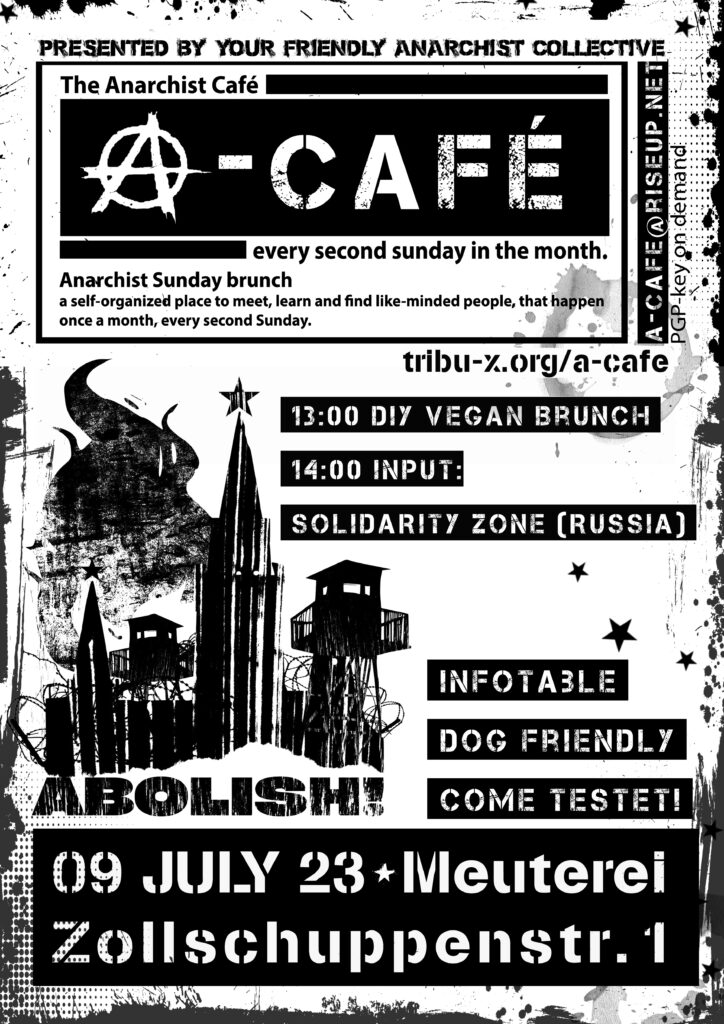 Presentation of "Solidarity Zone" (Russia)
They began their work in the first months of full scale war, when they realized that some of those arrested for anti-war action left without any legal defense. Militant protesters, who set fire to administrative buildings or organize railway sabotage, or even accused of «preparing» for such actions, do not meet support criteria of liberal human rights organisations. But "Solidarity Zone" sure, no one who act bravely against the war, should be left abandoned in prison. They say: "If we don't see the possibility to defend the right to a fair trial, we could defend the right to revolt".
Presentation will be hold in Russian with English translation.
( And we will try to provide some whisper translation to german as well)